How C2C platform works in the case of "Nailie"(Nailist matching application)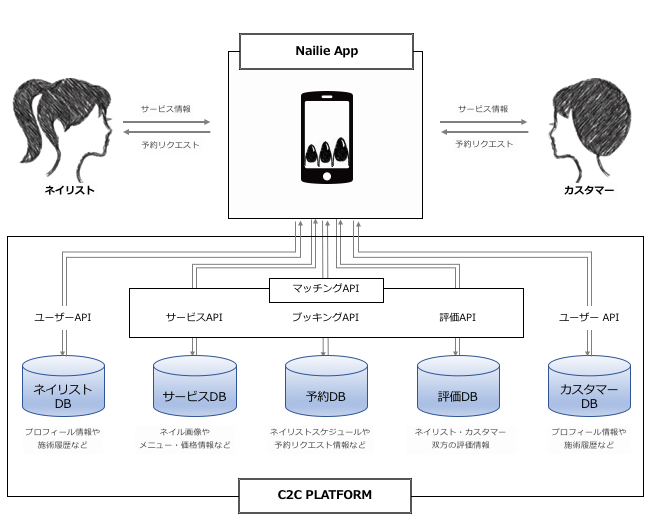 The C2C platform provided by the Company is a system that supports matching between service providers and customers, has acquired patents with "matching device", "matching system", "matching method and program" necessary for CtoC business,This platform is utilized by various CtoC services.
Nailie uses the API of C2C platform from the beginning to publish, from nail profile and service contents, nail work, reservation situation and sales management, customer profile management, matching, reservation, settlement procedure. In particular, the matching API of the C2C platform plays an important role in order to realize the optimum connection between the nailist and the customer from the characteristics of the region, time, and nailist necessary for national disclosure.
At C2C PTE. LTD., We are making a market for CtoC business in collaboration with Nailie and other industry pioneers, and we are promoting revitalization of CtoC market.
(Sentence: Hayashi)