HAIRLIE
Transforming the fixed-payment customer-attracting salon model. A stylist-focused, pay-as-you-go booking platform.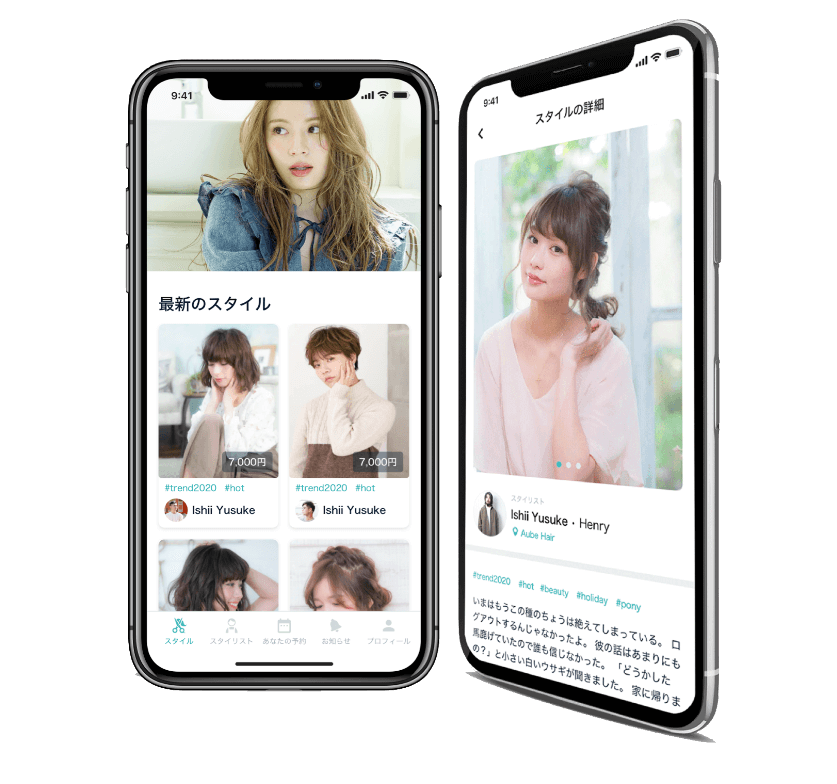 Product name

HAIRLIE
Operating Company

Hairlie Inc.

https://hairlie.jp/
Matching Type

Hairdresser × Customer
Industry

Beauty
Service

"HAIRLIE" is a personalized, stylist-focused booking platform that lets users find directly book a hairdresser they like from photos of their favorite hairstyles.
Challenges

On major booking sites, it is standard to book a beauty salon from information such as its location, and stylists cannot be searched for based on their personal promotion or hair designs. This makes it difficult for skilled stylists to attract customers based on being personally recognized for their skills. Though stylists increasingly post information on social media, but since this is not directly linked to reservations, it is not an efficient reservation management system. Soaring advertising costs to attract more customers and the risk of cancellations have also been long-standing issues in the hairdressing industry.
Solutions

"HAIRLIE" utilizes a results-based payment system, meaning users do not incur any costs for posting or advertising. In addition, its advance payment system avoids the risk of cancellation, while also reducing the time wasted by in-store cancellations. For users, the fact that they can book a stylist after finding photos of hairstyles actually produced by that stylist in the image search reduces the chance of a discrepancy between expectation and reality after their appointment. Stylists themselves can show off their skills and sense of style to appeal to customers.
Partner's Voice

After seeing that, in the hairstyling industry, the personal efforts of stylists do not lead to attracting more customers, we launched "HAIRLIE" with the desire to create a system that more fairly allows hairstylists to use their own efforts to connect with customers. While we had absolutely no know-how when it came to systems and apps, we learned that C2C were already working with a matching business in an industry presented with similar challenges, so we asked C2C to develop our system. In fact, in addition to systems development, I am very grateful for the overarching advice and support they provided, such as the operation of and fundraising for the business itself. It is very reassuring to know that they will continue to support us in expanding our services.
Support provided by C2C
Business incubation
・Market and competitive research
・Development of simplified business plan
・Implementation of PoC
Product development
・Product Production
・iOS/Android/Browser Development
・Integration with 3rd Party system
Digital marketing
・Web advertising strategy planning/operation
・SNS strategy planning/operation
・Media strategy planning/operation
Business growth
・Finance Support
・Hands-on support